Montreal Trip: Thanksgiving Weekend 2014
Over the Canadian Thanksgiving Weekend this year my girlfriend and I decided to take a weekend trip to Montreal. I had never been before but a trip to Montreal had been on my mini travel list forever. There was so much we wanted to do and try to squeeze into the 2 nights and 3 days we would be staying there, and also on a budget. We flew Porter Airlines out of the Toronto Island Airport and it was and easy travel experience and saved us the long 6.5 hour drive.
Once we arrived, we quickly hopped on a city bus to the downtown core, which took us a block or two away from our hotel, Hotel L' Abri du Voyager. This hotel is more or less a really nice hostel, but we stayed in one of their newly renovated studio apartments which was super nice and clean and had a little kitchenette in the corner. It was perfect and cheap, exactly what we wanted since we knew we wouldn't spend too much time there. Here are a few shots from around the hotel. That white door in the picture below was the door to our room, very deceiving for a really nice room.
We dropped off our bags and took to subway to the Botanical Gardens. We wanted to see the gardens lit up at night which is a pretty popular attraction to see with a line up to get in. There was also a pretty sweet view of Olympic Stadium which we accidentally walked all the way around twice after getting lost.
The transit system in Montreal is really good, (take note Toronto!). Luckily my friend is familiar with using subways after spending a few years in South Korea teaching and quickly figured out how to get us around. Since I am from a fairly small town I was pretty much useless on that front. I did have a lot of fun taking a million pictures though. I also spotted my last name on a few signs (my husband's background on his dad's side is French Canadian)
We woke up early the next morning and went to Mount Royal Park. With beautiful hiking trails and a pretty sweet view of the city at the top it was right up our alley. We took some great pictures and got some exercise in the process.
Old Montreal was next on our list and we made our way to the cute little area with cobblestone streets. This was my favourite place to walk around and take pictures. We went to the Notre-Dame Basilica, checked out some shops and ate lunch at a really good restaurant with unfortunately slow service called Modavie.
Back to the hotel we went for a quick nap in preparation for our night out. Montreal has a great night life, we hit a couple bars, drank to much, and had a good time. Oh, and we got some amazing Pho for dinner. I can't remember the name of the restaurant but it was a block away from our hotel on Saint Catherine Street.
Our last day involved some immediate laughter upon awakening (after remembering our night), a slow start, then a journey to find something to eat. We explored the city a bit more before heading back to the airport to catching our flight home.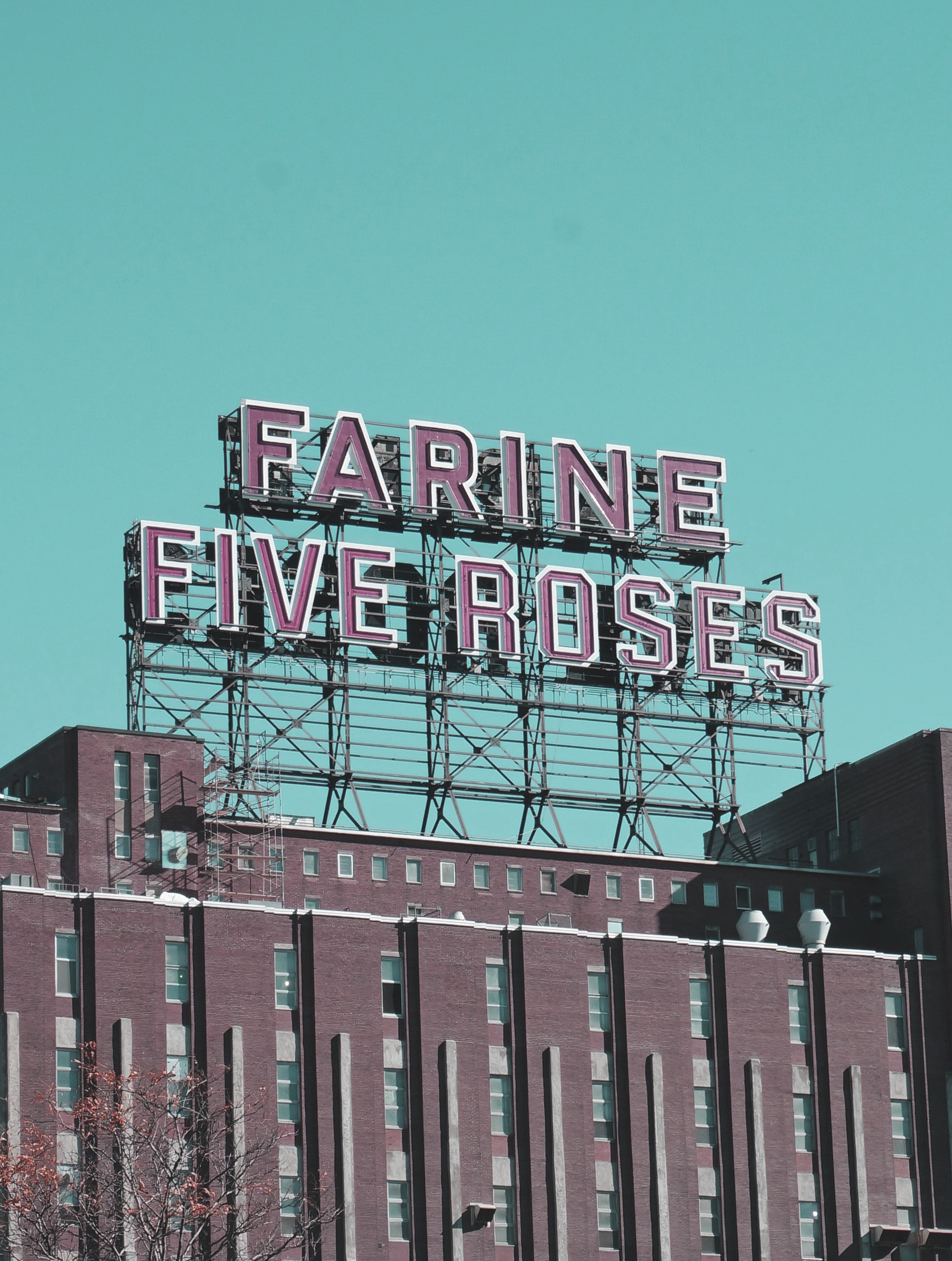 Great trip overall and I made it back home in time for Thanksgiving Dinner with my family. Everyone asked if we did any shopping but the only thing each of us bought was a post card for $2.50. (a really cool postcard) We wouldn't have had any room in our bags anyway.